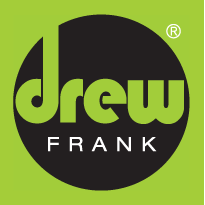 DrewFrank is an award-winning creative advertising agency in the health and pharmaceutical sector. They create multi-channel campaigns targeting healthcare professionals, patients and consumers. DrewFrank operate differently from other healthcare advertising agencies through their Smart-Sourcing working model which offers clients the opportunity to benefit from the talent in their external network alongside an expert in-house team.

​DrewFrank's engagement with Catalyst has provided a dynamic staffing resource, freeing up valuable time to focus on other aspects of their growing business.
Sylvia from Catalyst assisted DrewFrank's Managing Director with all aspects of client and project management. She liaised with clients such as Colgate, ensuring work is aligned with their brand values and communicated these specifications to the creative team. She then passed on this Account Executive role to Ella who has continued to provide support.

Ella continues to liaise with clients as well as facilitating communication between their external talent network and their in-house team. She has implemented a CRM software to handle the company's customer relations more seamlessly and reports on project management tools to better manage the day-to-day running of the business.
Falmer
Need more details? Contact us
We are here to assist. Contact us by phone, email or via our Social Media channels.